Maui Seaside Hotel - Kahului
20.89082

,

-156.47014
293US$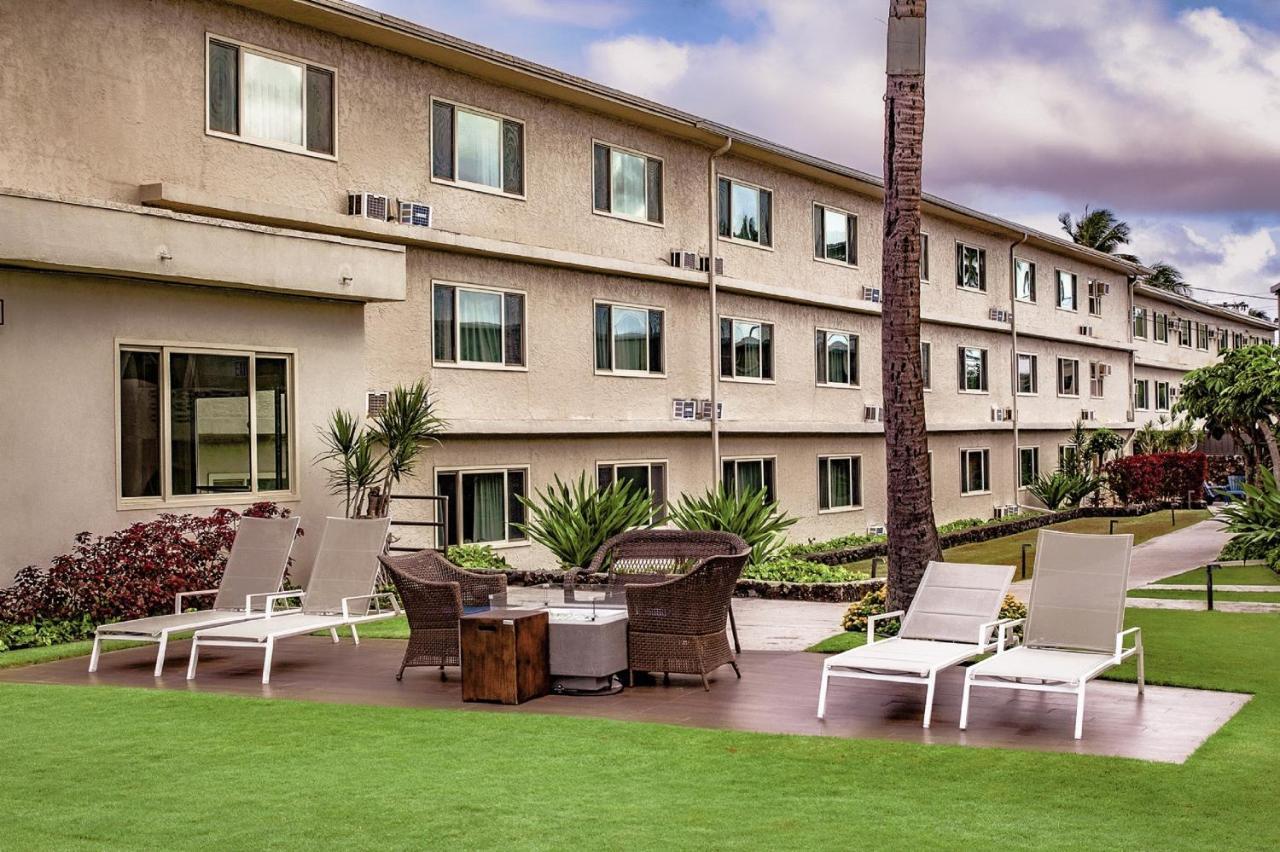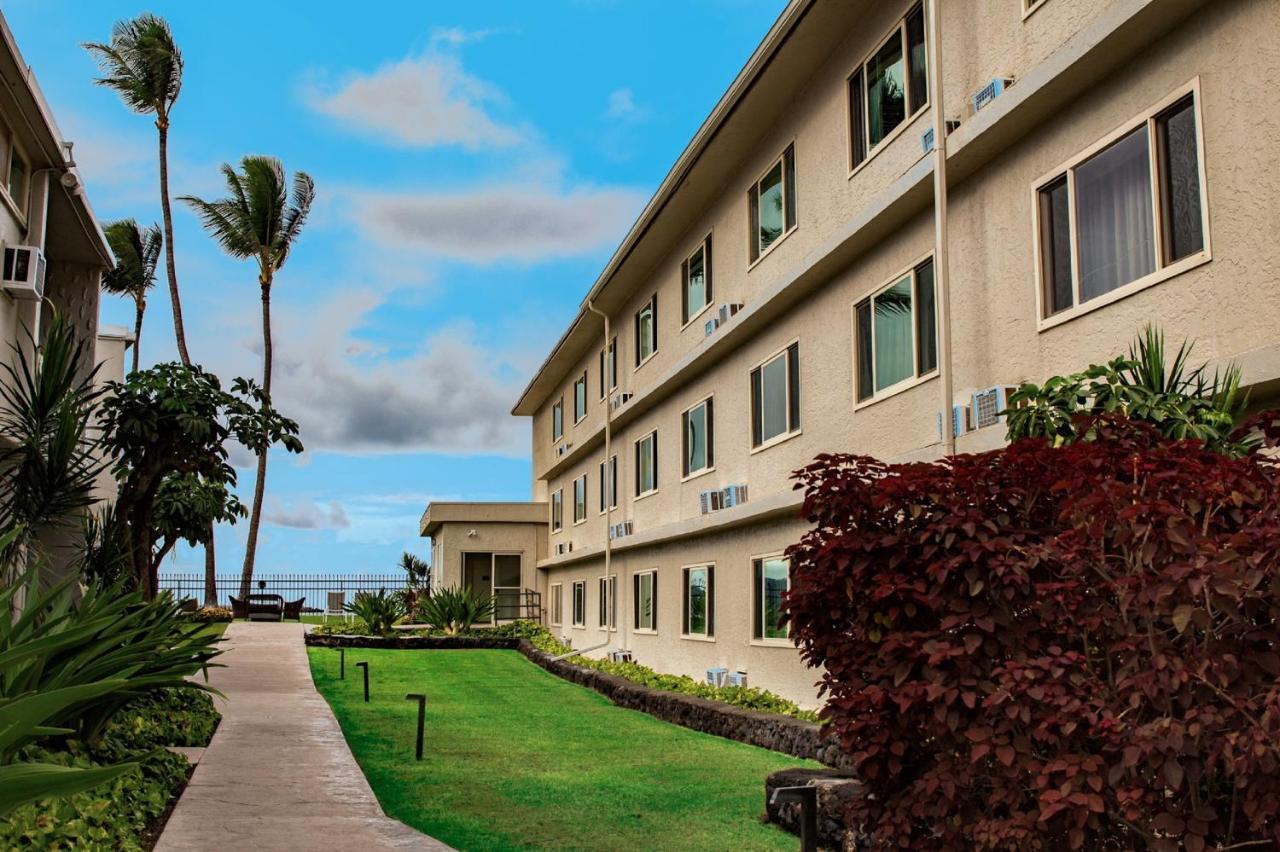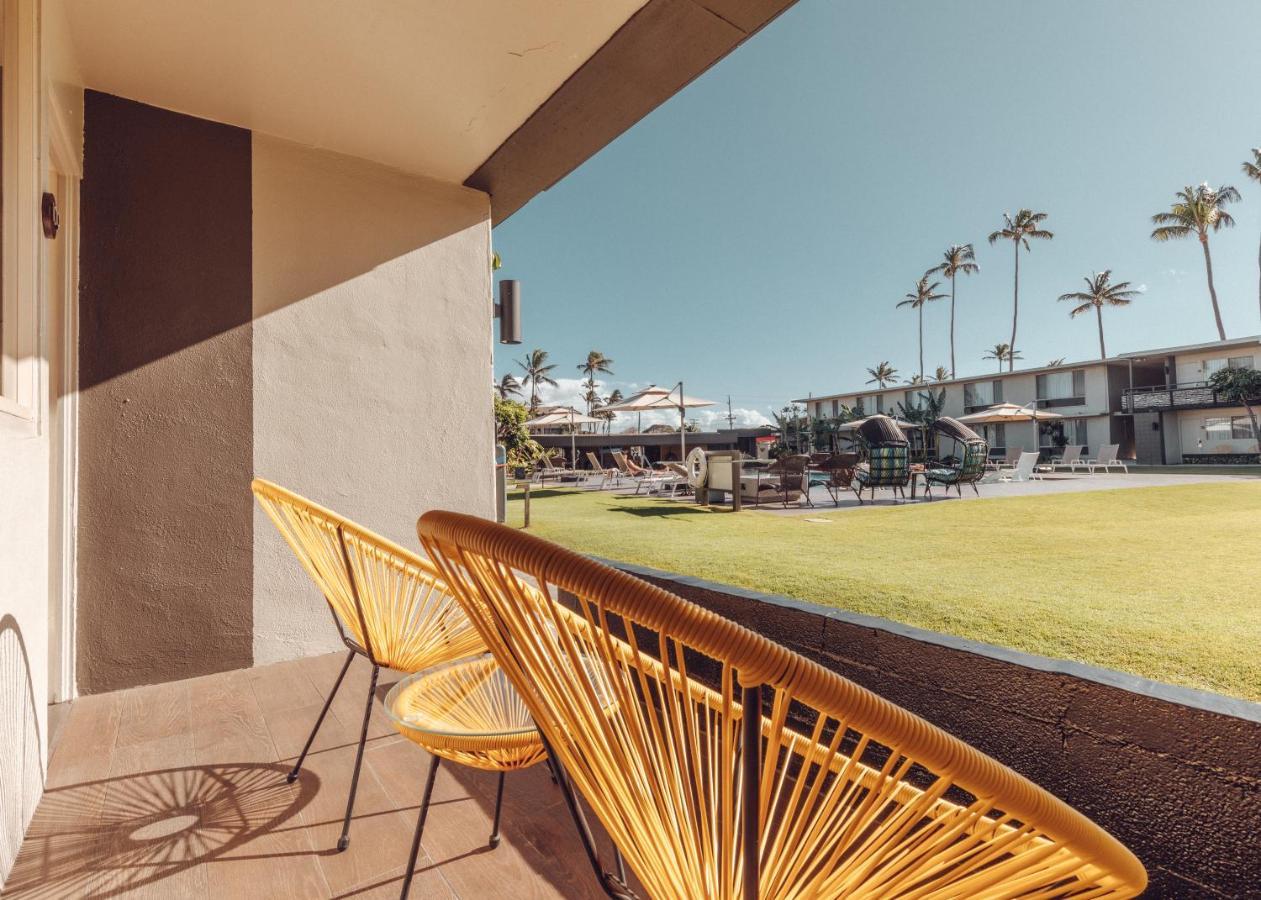 Address
100 West Kaahumanu
,
Kahului
,
Hawaii
,
United States
,
96732
, Hawaii
Overview
Placed 2.4 miles from Waiehu Beach Park, the 3-star Maui Seaside Hotel Kahului provides guests with a storage room and a restaurant. This Kahului hotel serves Hawaiian meals prepared in the American-style restaurant on site.
Location
The center of Kahului can be reached within 10 minutes' walk of the hotel, and such cultural venues as Hale Ho'ike'ike at the Bailey House History Museum are about 2.6 miles away. Art On Market is 10 minutes away by car, while Christ The King Parish is just off the Kahului property. The hotel is within 25 minutes' walk of Costco Wholesale Bulk Shopping Warehouse.
Maui Seaside Hotel is located 0.5 miles from Kahului airport and walking distance from Kamehameha Ave/Kahului Shopping Center bus stop.
Rooms
There are 170 rooms with ironing facilities and climate control. Some of them offer high-speed internet and a flat-screen TV with satellite channels as well as coffee/tea making facilities. Some rooms come with an en suite bathroom fitted with a separate toilet and showers.
Eat & Drink
Breakfast is offered in the restaurant every morning. Guests can try lunch, usually served at one of the on-site restaurants Tante's Island Cuisine. A bar is set bar this property and serves Asian.
Leisure & Business
A sun terrace and an outdoor swimming pool are available at additional cost as well. Beach facilities at Maui Seaside Kahului include sun loungers and towels.
Internet
Wireless internet is available in the entire hotel for free.
Guest Parking
Private parking is possible on site at USD 15 per day.
Year renovated:   2008.  Number of rooms:   163.
Facilities
Most popular facilities
24-hour services
24-hour reception
24-hour security
Food/ Drinks
Bar/ Lounge area
Restaurant
Picnic area/ Tables
General
Wi-Fi
Parking
Baggage storage
24-hour services
Food/ Drinks
Shuttle
Swimming pool
Laundry
Services
Free airport shuttle
Pet amenities available
Laundry
Dining
Restaurant
Bar/ Lounge area
Picnic area/ Tables
Spa & Leisure
Outdoor swimming pool
Sun loungers
Sun terrace
Garden area
Leisure/ TV room
Room features
Air conditioning
Garden furniture
Tea and coffee facilities
Ironing facilities
Media
Flat-screen TV
AM/FM alarm clock
Good to know
Check-in
from 16:00-23:59
FREE
Check-out
until 11 am
FREE
Pets
Pets are allowed on request.
License number
TA-134-175-3344-01
Rooms and availability

Bed options:

Max:

4 persons
Pool view

Shower

Coffee machine

Balcony

Bed options:

Max:

2 persons
Pool view

Shower

Coffee machine

Balcony

Air conditioning

Bed options:

Sleeping arrangements for 3 persons

Max:

4 persons
Pool view

Shower

Coffee machine

Balcony

Air conditioning
Location
100 West Kaahumanu
,
Kahului
,
Hawaii
,
United States
,
96732
, Hawaii
City landmarks
Nearby
Restaurants
Hotels nearby
Event hall
Schaefer International Gallery
1.0 mi
275 W Kaahumanu Ave In the Queen Kaahumanu Mall
Story of Hawaii Museum
2200 ft
Hana Highway
Hana Coast Gallery
3800 ft
Store
Whole Foods Market
2000 ft
Museum
Alexander and Baldwin Sugar Museum
1.8 mi
20 W Wakea Ave
Christ the King Church
2800 ft
161 S Wakea Ave
Imua Family Services
3000 ft
Garden
Maui Nui Botanical Gardens
1.4 mi
1 Cameron Way Maui Arts & Cultural Center
McCoy Studio Theater
3500 ft
Kahului
Keopuolani Regional Park
1.0 mi
325 Laau St
Kahului Jodo Mission
4800 ft
Park
Kahului Community Center Park
1.2 mi
Church
King's Cathedral Maui
1.2 mi
Haleakaka Highway
Kanaha Pond State Wildlife Sanctuary
2.1 mi
54 S High St
Iao Valley State Monument
2.2 mi
Market
Maui Sunday Market
400 ft
Restaurant
Maui Girlz Shave Ice
3600 ft
You can book a shuttle, once your reservation is complete.
Reviews of Maui Seaside Hotel
Tom

This hotel is close to the airport, which made traveling very convenient. They offer complimentary breakfast and free parking, which was a nice bonus. The views of the ocean were also quite lovely from the pool area.

The cleanliness of the hotel was not up to par. Our room was not cleaned until late in the afternoon, which was inconvenient for our Thanksgiving dinner plans. Additionally, the overall cleanliness of the room was lacking. The staff were friendly enough, but the lack of cleanliness was a major downside to our stay.

Cheryl

The location of the hotel was marvellous and prime - at walking distance from Queen Ka'ahumanu Center. I was here for 3 nights and ate at attached restaurant with my breakfast at the restaurant.

Tommy

Stunning and ideal position.

Spotless unit with updated bathroom and a shower, for instance.

Dominic

We had a great city trip and our hotel was a lovely base. The views were incredible and we really enjoyed being close to lots of restaurants and shopping. The pool and beach area were great for entertaining the kids. We also loved the convenience of having taxis available nearby.

The rooms and bathrooms were a bit dated, and had some things that could be improved, like the linens and carpets. The wifi was a bit hit or miss during our stay. Nonetheless, we still had a good experience overall and would stay here again.

Sara

Herbert

It's the best priced budget hotel for short stay. The location is beautiful and awesome as it's not far from shops and harbour, and airport.

Stewart

This hotel is conveniently located just a short distance from the airport, making it an easy choice for travelers. Additionally, guests can enjoy stunning views of the ocean from the property. The breakfast selection is delicious and satisfying, providing a great start to the day. For those looking to explore the area, there are plenty of leisure facilities nearby, including bike rentals. As bikers, we particularly enjoyed the scenic coastal route.

This hotel could benefit from some modern updates in some aspects of its facilities.

Robert

Magnificent location, satisfactory breakfast with lovely views in the restaurant. The rooms with spacious bathrooms and a shower, for instance.

Tony

The location was beautiful and ideal for walking around Christ the King Church. Besides, we were just next door to the airport, and conveniences.

The bed was very hard.

Alfred

Welcoming staff with knowledge of the place...

Samuel

A fridge, a coffee machine and a work desk in the room, marvellous and convenient location.

Paul

Favourable and easy location in Kahului very close to the beach and airport and sea and the sea. A double room with a view.

Don

The total stay was quite comfortable for 3 nights. The room was comfy and freshly renovated, included with updated bathroom, extremely comfortable bed plus a shower. Also, location was convenient and stunning, not too far from Hoaloha Park.

Bob

We spent our Easter holiday at a hotel near the airport and town. The room was clean and quiet, and the bed was comfortable. We were happy to have a complementary breakfast and free parking. The hotel's location was great for our needs as we could easily walk to a nearby mall with a grocery store and other shops. Additionally, the hotel's pool area and views were enjoyable.

The hotel was near a busy street, which made it quite loud at times. The surrounding area was more industrial, so it wasn't very pretty or cozy. Unfortunately, the pool was closed most of the time, and the hotel lacked a microwave, which was inconvenient. we had a decent experience, but we felt that the price could have been more competitive.

George

There were exceptionally comfortable beds and a refrigerator, TV and a sitting area in the suite.
FAQ about Maui Seaside Hotel
How far is the city center from the Maui Seaside Hotel?
Kahului city center is reachable within a 10-minute walk from the Maui Seaside Hotel.
Which landmarks should we visit during our stay in the 3-star Maui Seaside?
Maui Nui Botanical Gardens, set within 1.3 miles from the 3-star Maui Seaside as well as Schaefer International Art Gallery placed just a 5-minute drive away are well worth visiting. If you are willing to explore even more landmarks in Kahului, attend Christ the King Church located within a 10-minute stroll from the property.
What popular attractions are the closest to Maui Seaside Hotel Kahului?
Guests of Maui Seaside Hotel Kahului can visit Kahului (0.3 miles), or Kahului Shopping Center placed within just a 15-minute walk.
Does the Maui Seaside Hotel have parking on site?
Yes, the Maui Seaside Hotel features a parking lot available onsite.
What are our dining options during the stay in the Kahului hotel?
Guests of the Kahului hotel can enjoy Hawaiian cuisine in the onsite American-style restaurant Tante's Island Cuisine with a high rating of 4.
What is the timeframe for check-in and check-out in the hotel?
Guests of the hotel can check in from 4 PM to 11.59 PM and check out from 11 AM to 11 AM. Late check-out is also available upon request.
Which facilities are included in the rooms of the Maui Seaside Hotel Kahului?
Individually regulated air conditioning, ironing facilities and a fan as well as garden view are available in some rooms of the Maui Seaside Hotel Kahului.
What business facilities does the Maui Seaside provide?
Yes, for business travelers the Maui Seaside provides computers and a desk.